A young man was recently spotted using a very loud blender in a class, in United kingdom while lecture was on going.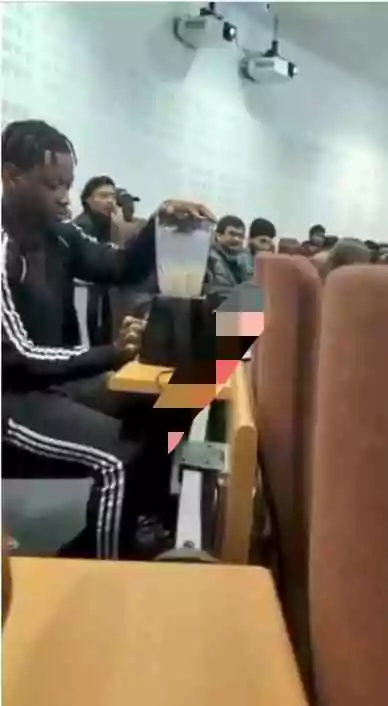 The young man was seen blending an unknown substance, interrupting what the lecturer was saying.
After he was done, the lecturer could be heard calmly telling the young student that it was discourteous for him to do that without first obtaining his permission.
The young man apologized and asked if he could blend again to which the lecturer agreed.
Although a lot of people consider what the student did to be rude, netizens have hailed the lecturers equanimity despite what the student did, saying that can never happen in Nigeria.
Watch the video below: